The true birth of Savage Lands
We knew it was gonna be special.
After two years of canceled editions, it had to be something. Not only we were finaly gonna meet again for real Dirk Verbeuren (Megadeth) and I, no more zoom talks ! But we also had to gather with several artists that wrote to us they were going to be onboard this project. And we weren't disapointed at all!
It was real hell as the weather decided to bring the highest temperature ever recorded here, but somehow made it very unique. All press conference canceled, we had to go and meet our friends one by one. Andreas Kisser from Sepultura beeing one of the most motivated for the cause we stand for, shook our hands, pulled our shirt and grabbed the guitar you might win in the forthcoming lottery so he could play it on stage. Great ! The vibe with Andrea was so positive and it's obvious we're looking forward to working again together on nature protection projects.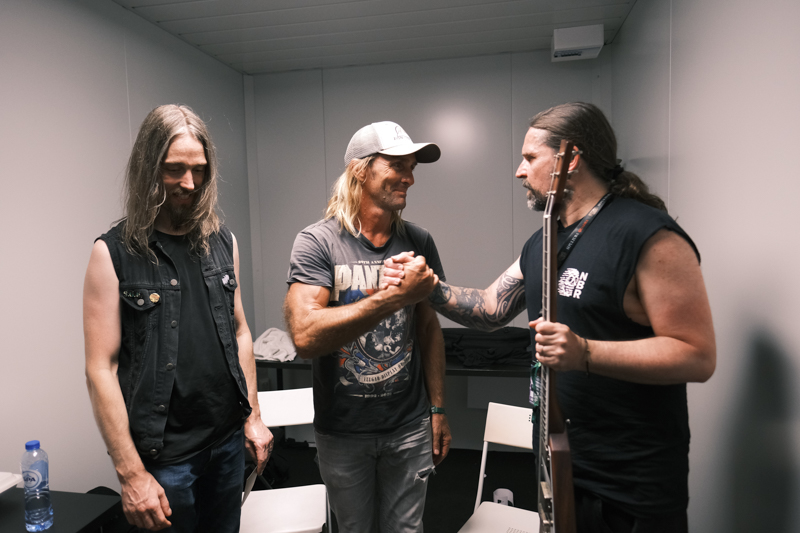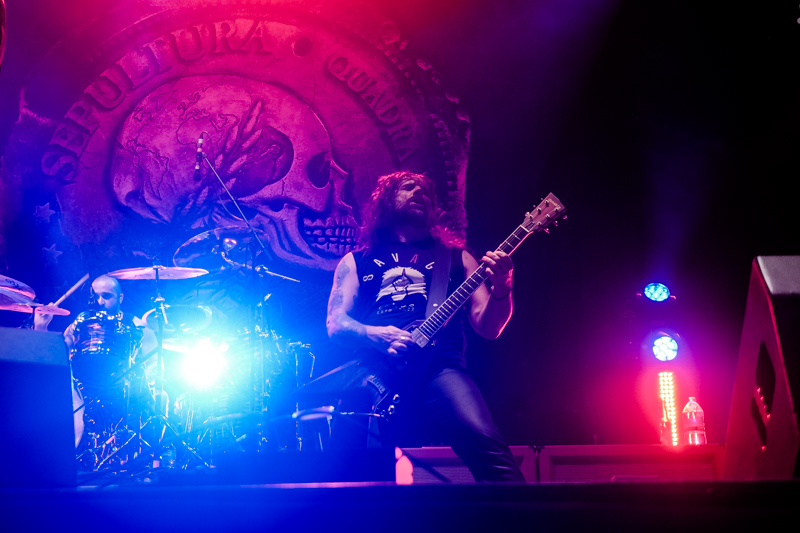 Too hot for a folk guitar!
That was a real concern especialy from the astonishingly good french luthier Virgile Pilon from Blind Guitars but we couldn't resist the opportunity to have Kiko Loureiro playing his skillfull classical finger picking on it. Dirk had the option to storage the instrument in the most sheltered area of the festival… Secret place though ! And when we met with Kiko, we just had to let the magic operate. It did (we'll soon be posting a video so check our youtube chanel and subscribe-it will help us too-).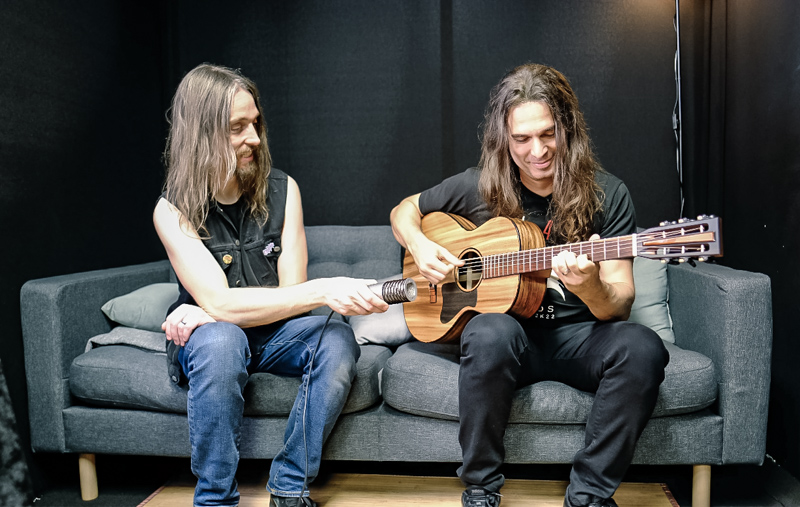 So clearly we were having a blast having such a support from major artists of the metal scene. We also felt a real interest from the media even though we could not have a proper meeting in a press conference room.
The Hellfest 2022 was also a genuine opportunity to meet with old friends we shared stages with in the time Dirk and I were playing together in our band Artsonic. One of our all time faithful friend is obviously Stephane Buriez, Loudblast singer who of course was one of the first to support Savage Lands, providing contacts with the realy cool guys from Hyraw clothing (they made our shirts and they're awesome !).
So nobody will be surprised to see Stephane proudly playing the Dunable Guitar onstage, wearing the official T.Shirt and screaming his full support to our actions. This is not the last time you will se this guy alongside with us…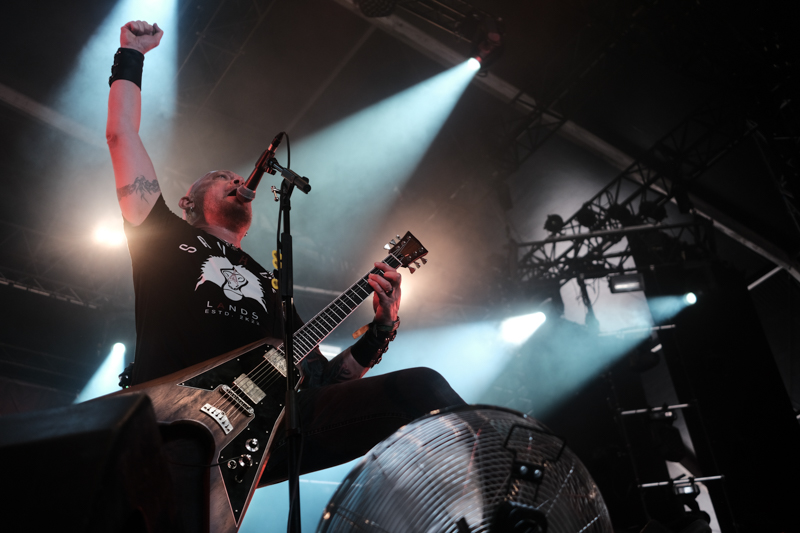 This was only the first day !
And what a busy day… But we couldn't wait for the next one where our old friends from Gojira were headlining. Of course they're big now. Too big to be concerned ? OF COURSE NOT ! And we know them enough to measure their love to nature. So again, they did what they said they would. even though their schedule was full, they took a moment to talk about the project with us, give a signed cymbal and try the guitars before signing them. Of course we will do more things with this band, not only because they're great and french speaking but also because, as we do, they realy believe in those useful actions for a long time already.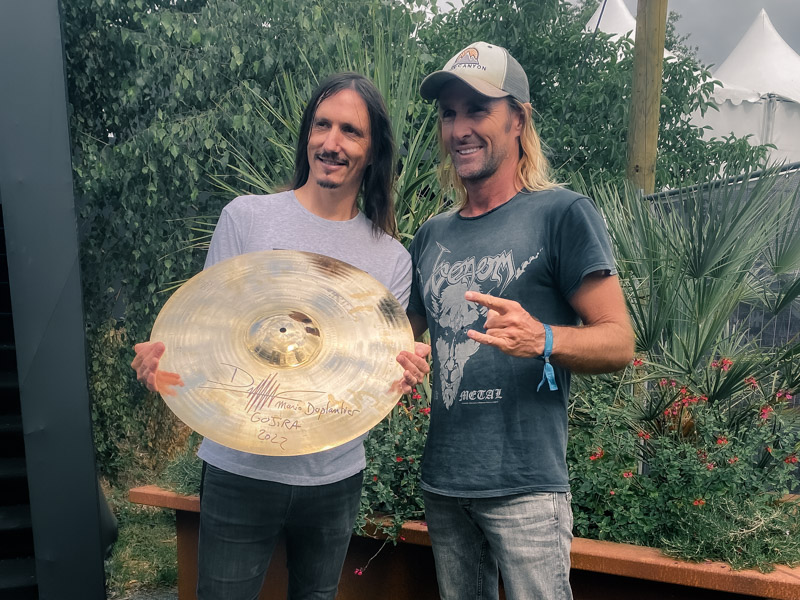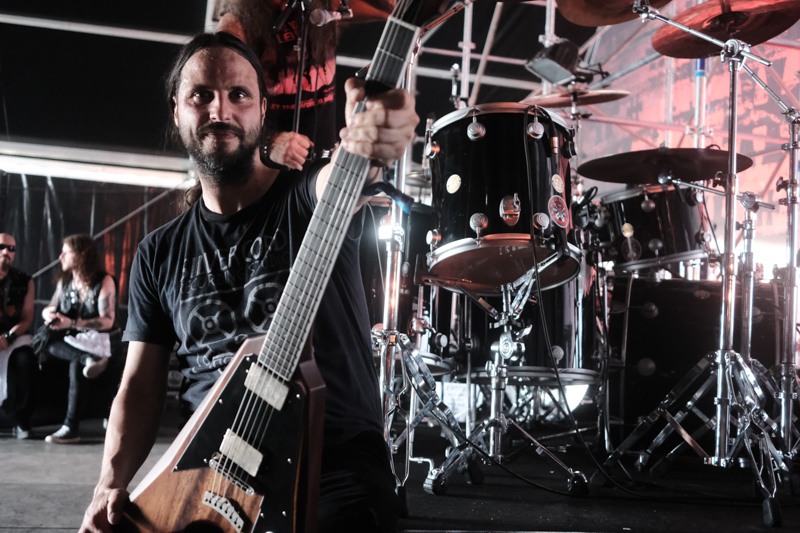 A new hope…
This is clearly a good sign for our project and even if we felt it before through different messages and chats: nothing beats the real life and the heat of a pit. We are now more than ever working on the first event. Organizing a lottery, make a few happy ones win those guitars and some HELLFEST PASS 2023, and start using the 15$ lotery tickets sold to buy lands that will become natural sanctuary forever.
From our metal world… Will soon grow a forest.
With you all supporting this great mission.